Expand your SAP circle of impact as an AFI partner!
The Blues Brothers, the A-Team, Han Solo & Chewbacca or the companions from "The Lord of the Rings": With the right partners at your side, a lot can be moved. For this reason, we believe in the power of cooperation and rely on a strong partner network.
Would you like to conquer the SAP world together with us? Then find out more and simply download our partner brochure.
Multi-level Partner Program
Complement your business with sophisticated SAP add-ons with maximum performance and the highest range of functions. We can provide you with three partner levels, which allow you to participate in our mutual success step by step. Regardless of whether you decide on a pure Tip Partnership, Sales Partnership or the autonomous Solution Partnership: you can count on our support.

You can rely on these partner services:
extensive service portfolio for the digitization of Order2Cash and Purchase2Pay processes
active sales support
individual training program
access to dedicated contacts
increasing purchase discounts, commissions and marketing support based on partner level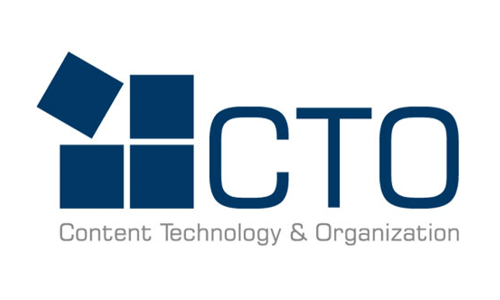 As a long standing partner of the AFI GmbH, since its founding in 1990 the CTO Balzuweit GmbH focuses on DMS, especially document reading, workflow and archiving. With its multivendor-capability input management technology of "CLARC ECM SUITE", all incoming data can be processed consistently and without difficulty. The company has continuously expanded its expertise most notably in the SAP environment: So the "CLARC SAP SOLUTIONS" provides the appropriate extension for a powerful and direct connection of all "CLARC applications" to SAP.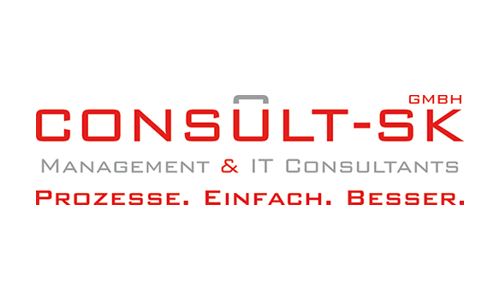 More than ever, the process chains "Order to Cash" and "Purchase to Pay" demand for optimized process chains which could only be displayed in subareas of the SAP standard up to now. Above all, the application of the electronic device for incoming or outgoing documents offers a lot of potential for which many companies are inadequately prepared. Consult-SK GmbH, Management & IT Consultants has long-term project experience in these fields and provides detailed support: from overall vision, via strategy and process consulting through to concrete display in the SAP ERP and archive system.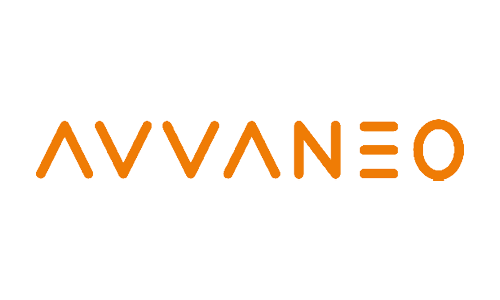 avvaneo are innovators of leading-edge financial applications and approaches including Financial Process Automation (FPA) in the Cloud or Inside ERP, Blockchain, Robotic Process Automation for FPA, and FPA Analytics. avvaneo's team of industry specialists work closely with leading technology vendors to extend and augment their products and applications. Industry experts, Carsten Nelk and Thomas Schmid, previous co-founders of Ebydos AG founded avvaneo in 2014 with the vision of digitally transforming global financial operations and business collaboration. The company has offices in Frankfurt, London, New Orleans, and Wroclaw.
avvaneo. Partners in Transformation.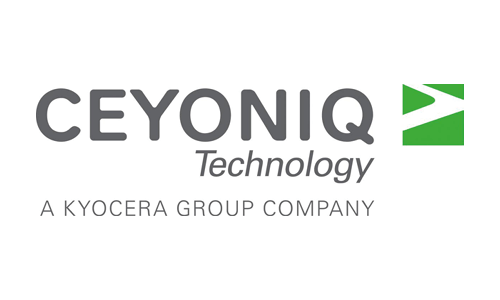 Ceyoniq Technology GmbH is the premium manufacturer of information platform nscale 7vecto.
This platform includes software solutions from across all sectors document management and enterprise content management to intelligent systems for processing complex business and communication processes (e-mail management, processing of incoming invoices, etc.).
At its headquarters in Bielefeld and at its sites in Hamburg, Frankfurt, Stuttgart, Munich and Leipzig there are more than 150 employees.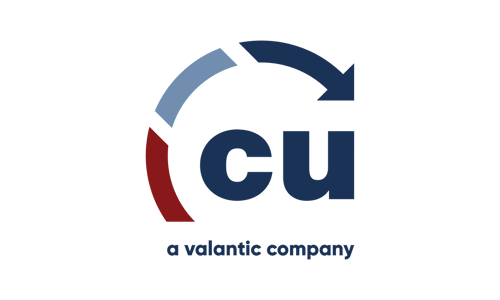 For 15 years Circle Unlimited offers Document, Contract and License Management for SAP and Microsoft systems. The software solutions are suitable for all industries and departments (e.g. Human Resources, Legal, Procurement, Sales). They can be controlled via interfaces of the SAP systems or via web interfaces, and are also available on mobile devices. Circle Unlimited is working with large and medium-sized businesses from a range of industries (e.g. automotive, healthcare, industry, telecommunications, transport) on a national and international scale.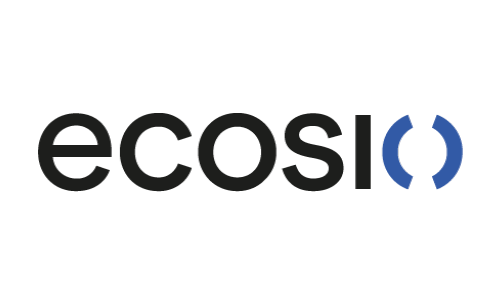 ecosio offers managed EDI services (electronic data exchange) and stands for maximum usability through deep integration into SAP ERP systems. Via ecosio, electronic documents such as orders, delivery documents, invoices etc. can be easily exchanged with suppliers, customers and authorities. All common EDI formats and protocols are supported. As a PEPPOL Access Point, ecosio also enables simple processing of Xinvoices - both as a PEPPOL sender for suppliers of public authorities and as a PEPPOL receiver for public authorities.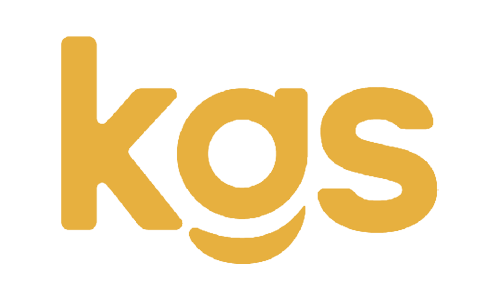 KGS Software GmbH & Co. KG headquartered in Neu Isenburg, Germany, is an established expert for SAP archiving and document management. Leading companies across the globe rely on solutions from KGS for SAP data archival. The broad KGS product portfolio comprises high-performance SAP archives, ILM, document capturing, as well as fully automated SAP archive migration tools.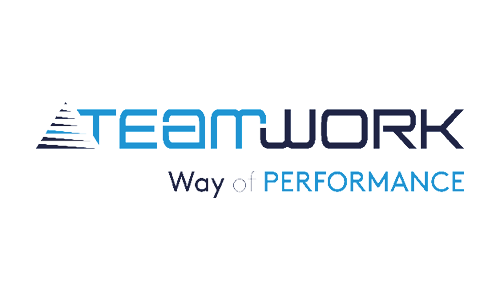 TeamWork is a leading SAP full-service provider with 20 locations and a total of 800 employees worldwide. Companies and organizations in the DACH region are served from our locations in Zurich, Bern, Karlsruhe and Bratislava. In addition to projects in SAP ERP, Analytics and SAP Basis, we complement the SAP standard with our own add-ons in the areas of simple, flexible document creation from SAP via MS-Word (TWDocBuilder), digital and legally valid signature processes from SAP with Skribble (TWSkribble) or the contract management suite integrated in SAP (TWContract).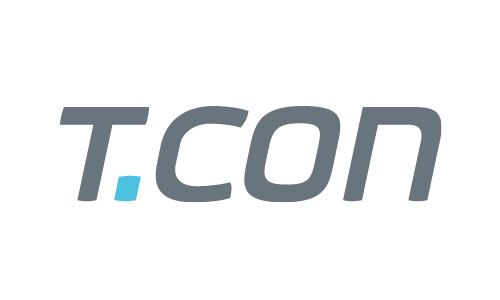 T.CON is a successful German SAP consulting and systems company. Its team of 300 SAP experts across our five sites performs complete installations, carve-outs and optimization projects in German-speaking countries and throughout the world. T.CON links up processes, systems and people, rethinks business processes and exploits the opportunities and possibilities in digitalization to benefit its customers. T.CON's customers can achieve their corporate goals more easily and reliably, work more profitably and establish themselves even more successfully in the competitive environment. As an owner-operated business and SAP Gold Partner, T.CON has an emphasis on sustainable growth and pursuing long-term goals.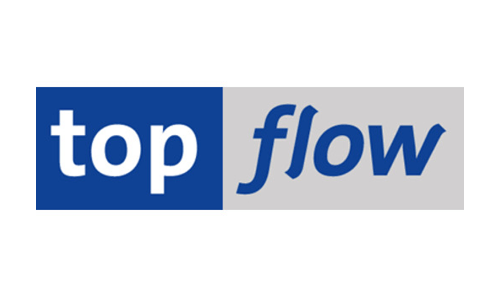 top flow GmbH supports companies with the digitization of business processes without any SAP-interfaces. The ECM suite top xRM bundles all information and functions into a business process centrally in the SAP system - including e-mails, MS Office and workflows. The Manufacturing Execution System top MES helps manufacturing companies to capture and process shopfloor data.
top flow looks back on more than 20 years of SAP experience. Its customers include more than 250 globally operating companies from various industries.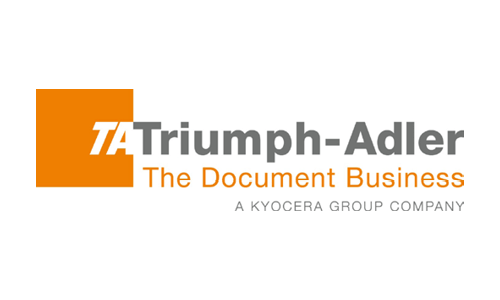 TA Triumph-Adler is a German company with a long and rich past – a company that was able to successfully make the transition from typewriters into the digital age. The company is synonymous with innovation and intelligent concepts for the workplace of the future. TA Triumph-Adler offers advanced products that enable companies to manage their documents and information automatically and remain competitive.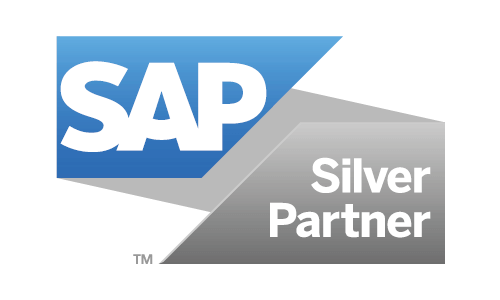 SAP Deutschland SE & Co. KG in Walldorf has been developing company software for more than 40 years and is world-leading in Enterprise Resource Planning Software.
As a certified SAP-Partner, AFI is developing its software solutions consequently adapted to SAP's technology.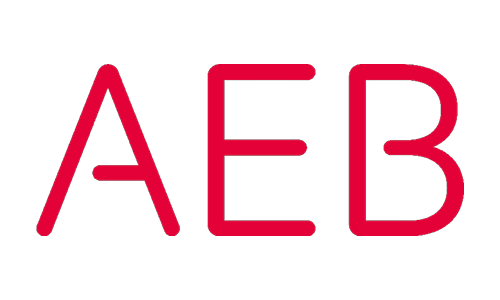 AEB SE is a leading supplier of global IT solutions and services for Supply Chain Management in Europe, Asia and America.
The partner companies AFI and AEB work closely together. Until today the two companies are closely interlinked by their mutual formation and success story. This enables us to use synergy effects as well as infrastructure of the companies for the benefit of our customers. Therefore, we are in a position to offer a high degree of service quality and to support the customer on-site permanently within a very short period of time.
Your contact
Do you have any questions?
Do you need more information or would like to become an AFI Business Partner? Just get in touch with me.
Patricia Otten
+49 711 268 92 - 298
partnerservices(at)afi-solutions.com