/fileadmin/Blog/2021/Blog-Migration-SAP-Add-Ons-S4HANA.jpg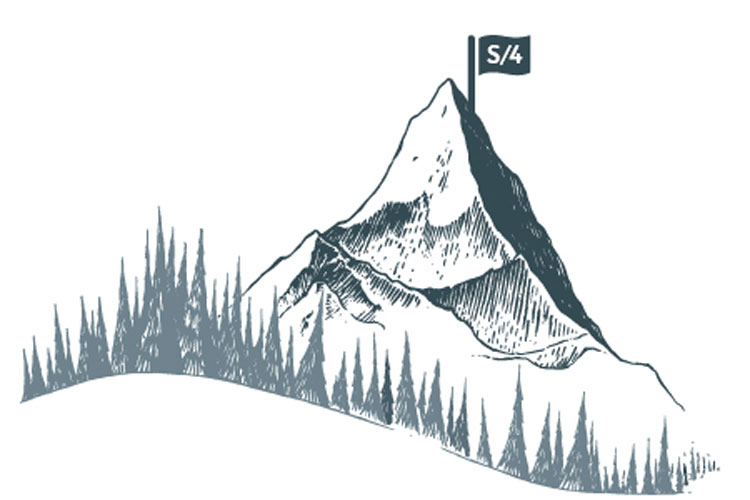 Digital Transformation
&nbsp
How Companies Migrate to SAP S/4HANA without Any Effort by Using SAP Add-Ons
How Companies Migrate to SAP S/4HANA without Any Effort by Using SAP Add-Ons ─ despite Complex Overall Migration

Table of contents:
Projects such as the migration to SAP S/4HANA often seem as costly and demanding as climbing Mount Everest. It is not surprising that many companies put such challenges last on the list. Particularly in view of the fact that research and preparation of this kind of "expedition" alone eats up additional resources.

But what would it be like if you were perfectly prepared? Imagine having the elaborate route plan in black and white and the ideal equipment at hand to safely reach the SAP S/4HANA summit.

Companies are ready for SAP S/4HANA
Accordingly, good preparation and the will to set out are all that is needed. Based on a trend survey by the German-speaking SAP User Group (DSAG), around 39 percent of SAP customers plan to complete the migration to SAP S/4HANA between 2022 and 2024. As a manufacturer of SAP add-ons, AFI Solutions is also feeling this sense of optimism among its own customers. In recent years, there have been repeated project inquiries for the migration of our solutions to SAP S/4HANA, but currently the inquiries are increasing significantly. We notice that our customers are ready for SAP S/4HANA!

Answers from practical experience on the migration of SAP add-ons to SAP S/4HANA
But what does this mean in concrete terms for the migration of solutions that are integrated in SAP ERP? Do companies automatically take along the automated processing of their sales orders or incoming invoices into the new SAP S/4HANA world, or are there any special steps required in the migration process?

Stefan Fellner, Product Manager & SME at AFI Solutions, knows the answer to these and other questions. As far as add-ons are concerned, he has already trodden the path to the "SAP S/4HANA Summit" a few times and knows what companies can expect in practice and, above all, what is necessary to avoid wasting any unnecessary energy along the way.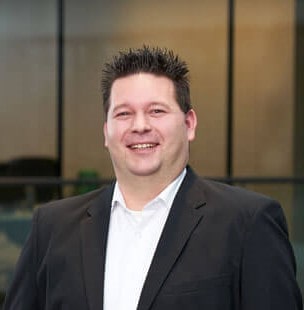 Picture: Stefan Fellner, Produktmanager & SME at AFI Solutions
1. Many SAP solutions, that is SAP add-ons, are seamlessly integrated into SAP. Do companies need to plan for their migration as well?
Stefan Fellner: SAP add-ons are part of the migration process to SAP S/4HANA. Companies must take them into account in project planning. That's why it's important to bring the SAP add-on vendor on board at an early stage of an upcoming migration - ideally right from the start. After all, the vendors must also plan for the joint migration project and can provide additional support with their experience. This is the only way to ensure that, for example, the digital processing of orders, incoming invoices or order confirmations will also function perfectly in the new SAP world right from the start.

2. Why is it not sufficient to update SAP add-ons at a later date? Nothing will change in the process of the respective digital document processing, right?
With SAP S/4HANA, previously established processes will behave differently in some cases. We have a completely new system, in which SAP has also made some changes. A simple example of this is that former customers and vendors have been migrated to Business Partner in SAP S/4HANA. This is a completely different SAP element. These are precisely the kinds of parameters that companies need to take into account and, above all, test to ensure that the corresponding document process also functions smoothly with SAP S/4HANA.

If the SAP system was static when an SAP add-on was introduced, it is now dynamic when migrating to SAP S/4HANA. This means that every change in the new system will of course also have an impact on the SAP add-ons.

3. Can you provide a practical example to illustrate this?
Let's take sales orders, for example, whose processing was optimized with an SAP add-on. With SAP ERP, all the mechanisms engaged optimally, and as a result, this process ran efficiently. The company now decides to migrate to SAP S/4HANA and at the same time, for example, to introduce new, longer material numbers. On the one hand, the technological environment is now changing for the process, and on the other hand, another important variable such as the material numbers is changing. Logically, the former process can now no longer perform with SAP S/4HANA in the same way as it did before.
Many companies realize that they have to test their modules for SAP Material Management (MM) or SAP Sales and Distribution (SD). What is often overlooked, however, is that the same is true for SAP add-ons. Although they are only a small part of the process, they are a vital element that must be in place to ensure that the process runs smoothly from start to finish.

4. This sounds complicated. How do add-on vendors support their customers in the migration process to SAP S/4HANA?
I can only speak for AFI Solutions in this respect. We have known for some time that all SAP customers will eventually - or by 2030 at the latest - have to migrate to SAP S/4HANA. And that doesn't just affect our current customers, but also companies that will still be reimplementing our solutions for their SAP ERP. That's why we put a lot of thought into this, with the objective of developing something that makes it as easy as possible for our customers to migrate their SAP add-ons to SAP S/4HANA. The result is our Simple Move approach.

5. How exactly does this Simple Move approach benefit the migration of SAP add-ons to SAP S/4HANA?
Simple Move is a step-by-step documentation that is based on the SAP conversion phase model. Similar to SAP, the conversion process is divided into phases that are processed consecutively. SAP has a prepare phase, a realize phase, and a postprocessing phase. Simple Move supplements this model with essential steps for the migration of the respective add-ons.

The Simple Move model provides our customers with clear instructions and guides them safely through the process. For example, it describes which adjustments are to be made, how they can adopt individual settings and custom developments, and where further adjustments are required.

Simple Move empowers companies to prepare optimally and to flip all the important switches to "Go". In the implementation phase, we then actively join in and accompany the customer on the home stretch - until the system has been migrated.
SAP Conversion Phase Model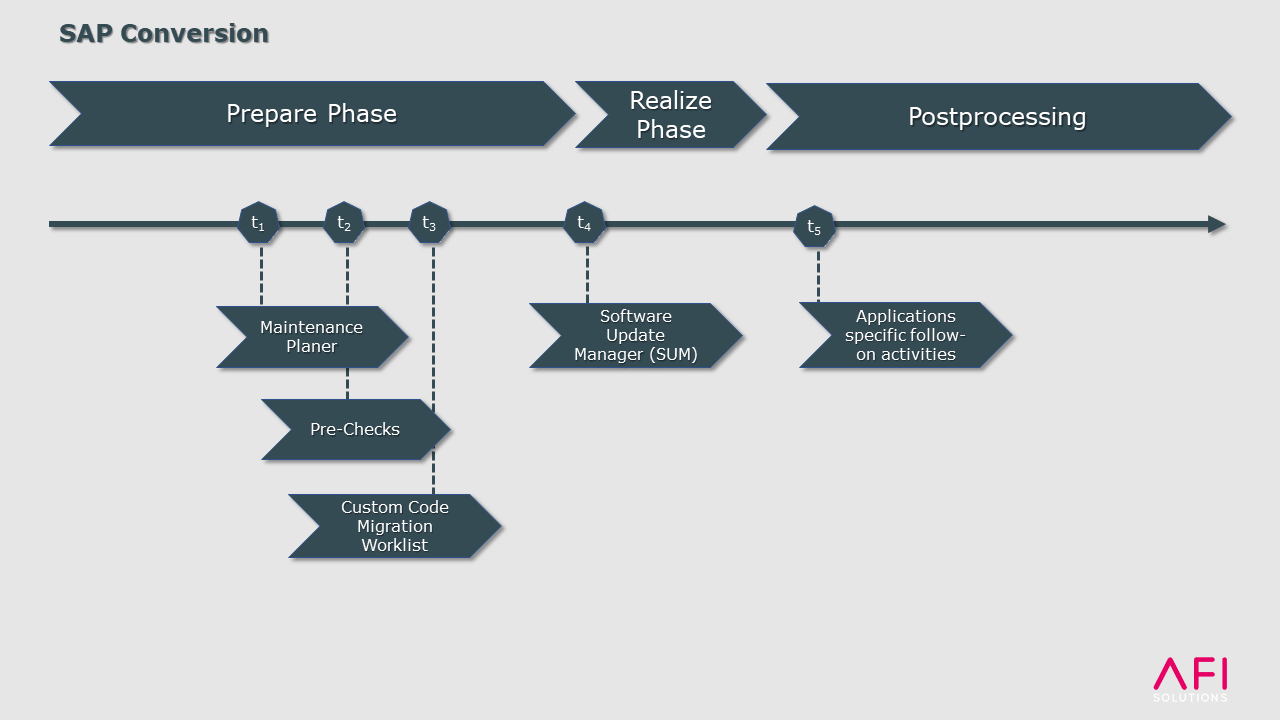 SAP Conversion Phase Model with Simple Move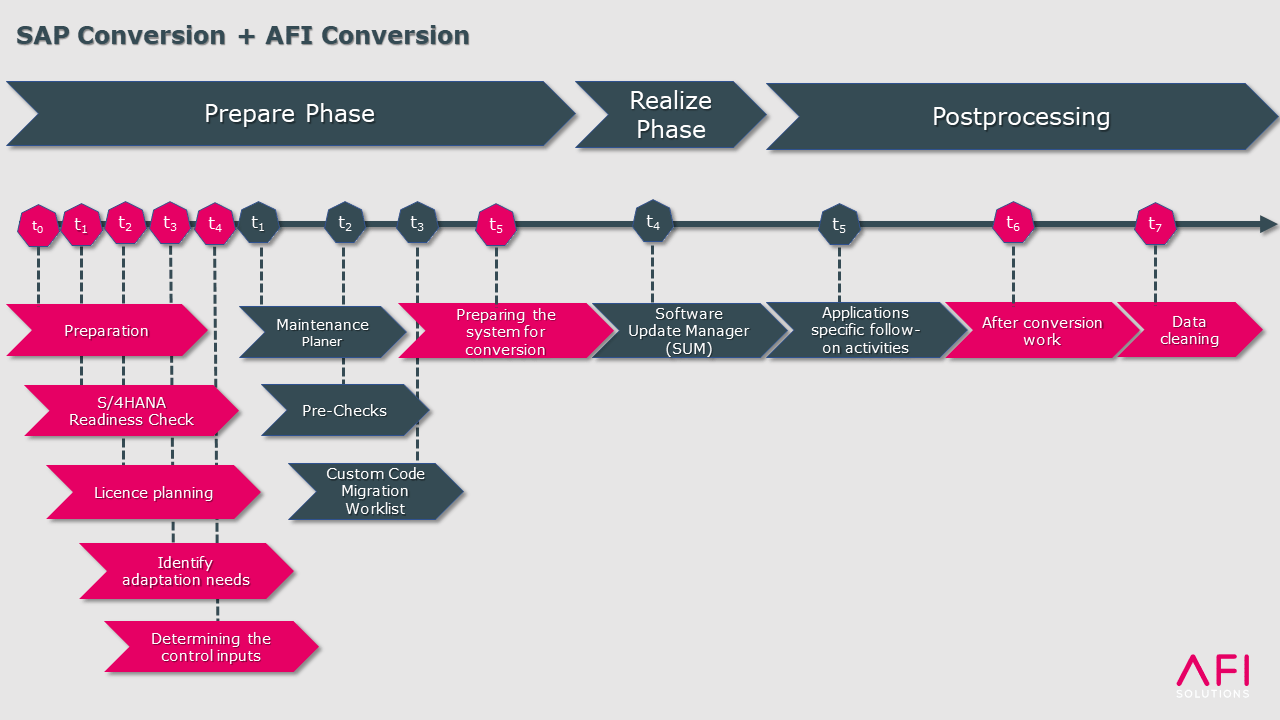 6. Can you roughly estimate how much project time it takes to migrate an SAP add-on to SAP S/4HANA?
As a vendor of solutions for SAP, we are not the pacesetter in the timing of the overall migration to SAP S/4HANA. As a rule, the company's IT department issues a project plan that includes the time phases. We integrate ourselves into the planning and, with all departments involved, have to ensure that everything interlocks seamlessly in terms of timing and technology.

Another factor is whether a company uses the standard product or special developments. With the standard product, the time required is reasonable. If special developments are involved, the project time is very individual, as it depends on how compatible they are with SAP S/4HANA. This should be evaluated beforehand, for example with our Simple Move approach.

7. SAP S/4HANA provides more technological options than SAP ERP. Does this also expand the technical options for SAP add-ons?
SAP add-ons can definitely take advantage of the new SAP S/4HANA playing field. We are, for example, increasingly taking the app approach in the direction of "Fiorization". Particularly in our solution for sales orders, we are currently creating an extensive analytics dashboard based on Fiori apps. At the same time, we are also developing a lot of new features in other areas.

8. What are the lessons learned so far from the SAP S/4HANA migration projects?
In my opinion, there are two main factors for a successful changeover: Firstly, getting the vendor on board early on for a mutually agreed project plan in order to neatly interlock all the mechanisms in the system. Secondly, the topic of "testing the process including all elements involved". The better and more comprehensive the tests, the better and more accurate the result. In all previous projects, this was a decisive factor for success.

If these two factors are taken into account, you will have a route plan and the right equipment to successfully climb the SAP S/4HANA summit.
Thank you very much for the interview, Stefan Fellner.