/fileadmin/Blog/2020/Blog-Procurement-in-SAP-made-easy.jpg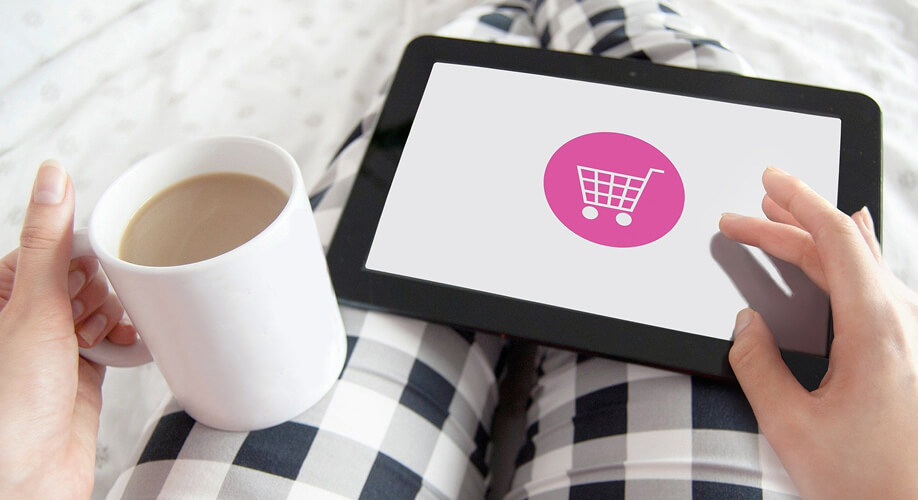 E-Procurement
&nbsp
Procurement in SAP Made Easy
Procurement in SAP Made Easy: How Intelligent Assistants Promote User Acceptance and Improve Procurement Processes

Table of contents:
E-procurement or electronic procurement makes the life of operational procurement easier in many ways: no more time spent on tedious typing of data, full transparency and control over processes, automated approval workflows and more time for supplier maintenance. Procurement itself begins with the purchase requisition and this is where success or failure of an e-procurement solution is decided.

One of the levers of e-procurement in SAP lies primarily in the requisition process. Purchase requisitions with existing SAP materials are no obstacle at this point and can be processed without media disruptions. The situation is somewhat different with catalog-based materials or materials and articles that are needed for the very first time: these cannot be mapped "clearly" and cause sticking points. Nevertheless, it is often not worth creating an SAP material for every article required in the company so as not to unnecessarily overwhelm the system with data.

Another hurdle is the approval process. Non-SAP users are generally not integrated into this workflow. As a result, purchase requisitions are submitted to the purchasing department by paper or e-mail. Purchasing staff have to enter the data of the purchase requisition into the system manually and in a time-consuming process. Due to the different entry channels, purchasers do not have a central and transparent overview of all purchase requisitions in the company and therefore internal queries cannot always be answered immediately.
Maverick buying: rogue procurement
Maverick Buying refers to the so-called "rogue spend" in companies, i.e. the procurement of goods or services without the knowledge of the purchasing department. In practice, Maverick Buying is structured as follows: an employee from maintenance has no SAP access but urgently needs a spare part for his machine. In general, he would have to fill out a purchase requisition and forward it to his superior, who would then pass it on to the purchasing department. The non-digital process takes approximately one week including delivery time for the required spare part. This is too long for the employee and he therefore decides to order the spare part from the supplier himself. The employee's approach is comprehensible. However, for the company it means increased procurement costs for several reasons:
the spare part is ordered at a non-negotiated purchase price (i.e. without consideration of an existing outline agreement with the supplier),
there are no price comparisons and therefore comparably higher costs,
there will be assignment problems with the goods receipt,
there will also be additional costs for data acquisition and invoice verification.

Those who want a functional e-procurement solution should make it as easy as possible for employees to procure things they need for their daily work. If user acceptance is high, the proportion of controlled procurement increases.

What the digital procurement process achieves
The transition to a completely digital requisition process harmonizes the types of purchase requisitions in the first step. There is a central entry channel for purchase requisitions that also involves non-SAP users. For this purpose, companies need add-ons that ensure the harmonization of internal orders via a central input mask.

The individual approval workflow can also be easily mapped. Supervisors have the option of approving purchase requisitions via app for example - completely independent of time and location. Processing times are minimized and a lot of time is saved just by eliminating the laborious manual entry. All parties involved receive full transparency, which in turn leads to improved processes and increased data quality.

The goods receipt is posted correctly and on time, which subsequently increases the number of order-related invoices in the accounting department, resulting in further cost savings.

How Smart Buying increases user acceptance
A digitally installed system in SAP for the purchase requisitions is therefore indispensable for efficient procurement processes today. But does it really guarantee that all employees will use the new system for purchase requisitions? Companies are well advised to focus on usability and high user acceptance. The large private purchasing platforms, which offer users products that complement the products in their shopping cart, set a good example.

There is no reason not to use this service for internal procurement as well. An intelligent add-on can analyze previous purchase requisitions and then derive recommendations for action for users. Let's assume that an employee needs a new notebook: the Smart Buying Assistant now automatically makes suggestions for further order items such as a suitable docking station. Employees order virtually as they would on the internet and complete the purchase requisition as simply and reliably as possible.

For companies, there are even more benefits: the information provided by the system can be controlled by a wide range of setting options. For example, it is possible to determine in advance how far into the past the analysis of the purchase requisitions should go or terms can be excluded so that, for example, no supplementary items are suggested for freight costs. Incomplete purchase requisitions, which pass through the company several times, are thus prevented.
Integration of procurement platforms into SAP via add-ons
Procurement platforms are websites outside SAP. The data is subsequently and often only partially transferred to the SAP system. An add-on can also ensure real-time information exchange in this context. If the procurement platform is integrated in the add-on, all data is uniformly linked and immediately available in SAP or in the add-on.

Conclusions: E-procurement pushes automation of the purchase-to-pay process
The digitization of documents or processes must never be seen as being only department-specific. As already demonstrated here, a clean requisition process also has an effect on fast and accurate invoicing: e-procurement is an important component to facilitate the complete automation of the purchase-to-pay process. For this purpose, it is not only necessary to consider all company processes, but also all persons involved so that the process can be mapped accordingly in a user-friendly manner.