/fileadmin/Blog/2020/Blog-SaaS-Outsourcing-Part1-EN.jpg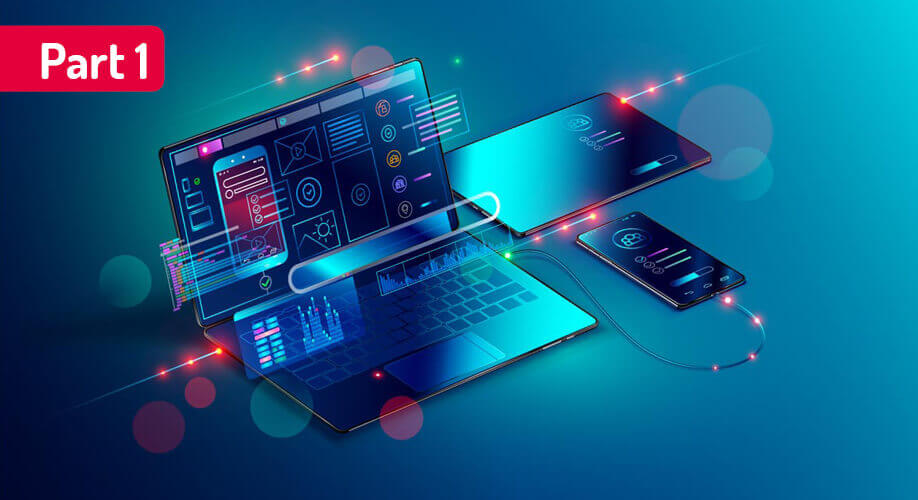 Digital Transformation
&nbsp
On-Premises, SaaS or Outsourcing: Do We Have a Choice? Or Have We Long Been Driven?
On-Premises, SaaS or Outsourcing: Do We Have a Choice? Or Have We Long Been Driven?
Table of contents:
Outsourcing of services and software is booming and the benefits are not far to seek: cost savings, quality improvement and the opportunity to focus on one's own core competencies. Do companies still have a choice?

The times when decision-making channels for IT systems could take several years are over. Time and again, there are external drivers that provoke a quick reaction or change and that is why there are all the more reasons to strategically align changes in one's own company.

Business Process Outsourcing (BPO): what is behind an »outsourced business process«?
Models for shared services, temporary employment and outsourcing are nothing new and have been around for more than 20 years. They are documented, described and scientifically examined correspondingly.

But what is new compared to then is the depth of process integration into the IT landscape and the related dependence on mapping it in the ERP system.
Nowadays, for example, incoming invoices no longer pass through the company in paper form but are digitized and at least passed on by e-mail. In the next step, they end up in an IT system that combines digital storage system, workflow technology and accounting systems. This optimizes processing, filing as well as search processes and shortens throughput times.

At the same time, the operational IT effort increases: more and more systems must be technically supported and professionally maintained. An IT landscape without fault or blame will remain a dream. This is expressed in concluded service and maintenance contracts as well as in necessary training for IT staff.

The BPO effect
Ideally, three effects ensue when partial or complete processes are outsourced:
New space for value-adding core competencies across departments: instead of filing paper documents and retrieving them again, the accounting staff can take care of the company's receivables management. IT resources are available for production control projects for example. Taking incoming invoices as an example, this applies to a large number of companies unless they are service providers in the accounting area and their business model is based precisely on these activities.
Processes are more stable and reliable in spite of changes. Legislation is constantly changing, e.g. tax law or data protection regulations: in these cases the company can sit back and relax because the service provider is required to ensure process quality.
But principally it makes sense to outsource processes when costs are also saved at the end of the day. It is not always trivial to determine this beforehand: cost centers must be clearly separated, indirect effects must be evaluated and included in a cost analysis. Furthermore, the expected duration of a BPO contract plays a decisive role in ensuring that initial expenses really pay off after a certain time.

Why BPO Is Not the Model of the Future - But the Present: Read Blog Article about It Now!

In general, the outsourcing of subprocesses should not be regarded as a loss but rather as an opportunity to focus on one's core competencies – both by the project team and the affected specialist departments.

Software as a Service (SaaS): what is the motivation behind this?
What motivates companies to no longer operate software in-house but to obtain it as a service? Basically, there are three essential requirements for the operation of IT systems:
Availability
Functionality
Performance

Availability: Rational cloud services can, at least in absolute terms, ensure a better availability of their services in medium-sized companies compared to an on-premises installation. The core functions of the systems are designed to be redundant and planned maintenance work does not lead to service downtime.

Functionality: New features can be made available more easily and quickly in a cloud environment than in an on-premises installation. And best of all: companies do not have to take care of this themselves. The current feature is immediately available to the user. A similar situation can be observed with SAP's cloud strategy: certain features of cloud services will no longer be made available on-premises in the future.

Applications and services that have artificial intelligence (AI) in use for example would make on-premises costs go through the roof. However, their use is more than worthwhile in environments that have to provide corresponding processing power. Siri, Alexa, Cortana, SAP Conversational AI or other speech recognition systems are, despite all their expandability, technologies that are primarily offered on a cloud basis.

Performance: The dialog behavior of applications in particular is a crucial factor for user acceptance of cloud-based services. In spite of constantly increasing data rates and decreasing latency of internet lines, this remains a real challenge in many cases. Not all providers have adjusted their services in such a way that the user experience is correspondingly positive. The other side of performance is the processing power that can be accessed. In this case, a cloud provider has an advantage as – in case of doubt – performance can easily be added in a considerably more dynamic and extensive manner. Performance is therefore no longer an obstacle to the use of cloud-based solutions.
SaaS solutions and mobile working
The main reason for the introduction of SaaS solutions is the desire for mobile working. This applies both to applications in the human resources environment and solutions in the CRM environment.

In the case of on-premises applications, the existing IT infrastructure and the software version used often prevent mobile access. In this case, there are two approaches of action to allow for mobile application: an upgrade project combined with adjustments to the IT infrastructure or the switch to a SaaS concept with the prospect of sustainably addressing both issues.

Needless to say, initial and running costs are also an issue as is the fact that a switch to a SaaS solution cannot be realized without project effort. However, it can be observed in this case that external consulting costs are lower than they have been in the past for on-premises installations.

Click Here for the Second Part of the Blog Article, in Which Sven Schal Illuminates Very Clearly Whether Companies Now Have the Choice and What the Use of SAAS and BPO Can Look Like in Practice.