/fileadmin/Blog/2020/Blog-BPO-is-Model-of-the-Present.jpg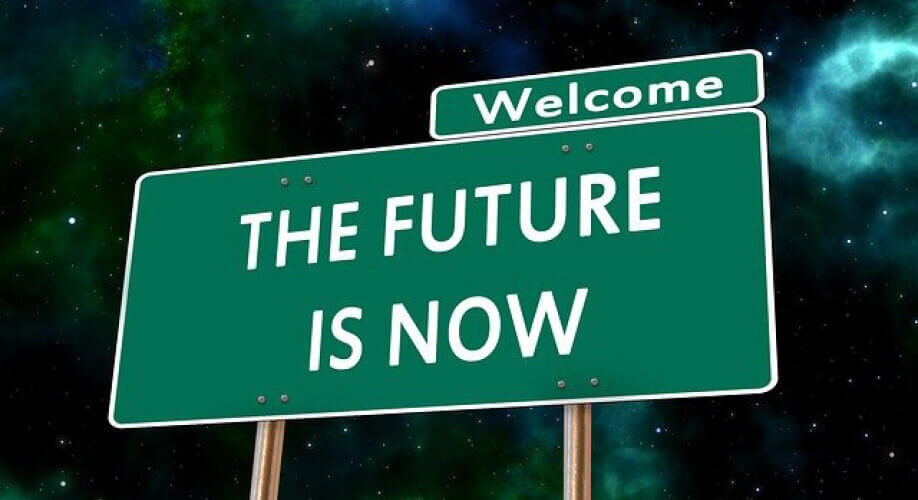 Digital Transformation
&nbsp
Business Process Outsourcing Is Not the Model of the Future but the Present!
Business Process Outsourcing (BPO) Is Not the Model of the Future but the Present!
Table of contents:

Those who can act strategically without burdening themselves operatively are on the inside track. For companies this means above all that they should concentrate on their core processes that sets them apart from the competition.

So why not outsource those processes whose operation costs companies unnecessary time and money? Personnel administration, payroll accounting, company pension schemes but particularly subprocesses such as document processing are predestined for Business Process Outsourcing (BPO).

What does BPO mean?
BPO refers to the outsourcing of administrative business processes to external service providers with the objective of having labor-intensive non-business-critical processes carried out more efficiently and cost-effectively as these processes are part of the core business for the respective BPO service provider.

In contrast to other forms of outsourcing, a part of the process is outsourced with BPO and not a part of the organizational structure in the sense of a complete organizational unit – as is often the case in corporate structures. In this instance, there are entire departments that are operated as shared service centers.

Software as a Service (SaaS) and Business Process Outsourcing are also often mentioned in the same breath but basically they have nothing to do with each other. They are separate topics in the process analysis. In the case of SaaS, companies purchase a software service but process sovereignty and the authority to decide how the service is used remains with the company.

In the case of BPO, control and management of the outsourced processes lies with the service provider. Strictly speaking, the company placing the order is not interested with which software solution the service provider is occupied. First and foremost, the high quality output must be guaranteed on time.

The Blog Article »On-Premises, SAAS or Outsourcing: Do We Have a Choice? Or Have We Long Been Driven?« Illuminates the Differences between SaaS, BPO and On-Premises.

BPO: Benefits for medium-sized Enterprises

Focus and concentration on the core business
Access to expertise and use of the latest technologies
Increase in efficiency
Increase in turnover
Full flexibility
Increasing competitiveness
Savings in operating expences (OPEX)

Particularly for medium-sized enterprises, it makes sense to outsource subprocesses in order to reduce the OPEX and take pressure off the IT. Additional obligations outside of employee qualifications cease to apply and there is room for exercising core competences again. A well-performing example from real life is the outsourcing of the elaborate preparation of invoice data.

High Quality Invoice Entry
Different types of invoices and complex processes are not uncommon in the processing of incoming invoices. To ensure that everything interacts perfectly, not only legal requirements but also many internal guidelines must often be met. Special constellations, such as special purchases, service invoices, additional costs or price and quantity deviations from the order, have a different effect on further processes.

There are also many invoices that require special digital entry and processing. There are invoices, for example, that contain images in the attachment: these images, unlike the invoices themselves, must be digitized with a high image quality. The processing of foreign documents also requires special data entry regarding taxes and input tax deductions. These are all process steps that cost a lot of time and, in the best case, should not be handled by specialists with completely different qualifications.

BPO Lists of Criteria
When outsourcing such subprocesses, companies often formulate lists of criteria that define how the documents are to be processed. These kinds of lists also contain special requests that a competent service provider should naturally meet: e.g. some specialist departments would like to have attachments in the original in hand but only copies of the invoices. Other departments require additional document memos for previously defined subjects which the service provider then supplies.

In this context, a well-drafted agreement is also helpful. It defines where the data is located, how it is protected, how rights are assigned, what happens in the case of disaster and how data management complies with regulations.

Business Process Outsourcing in Practice
The specialist for sealing technology, REINZ-Dichtungs-GmbH, also relies on outsourcing for the recording and validation of incoming invoices. The company now receives all invoices digitally within a maximum of 48 hours and verifies them in an own SAP incoming invoice ledger for further release or posting.

"We realized that outsourcing goes easy on resources and reduces our standard activities. In addition, we have reduced IT server costs and did not require an optical character recognition software", says Patrick Kreuzer, Head of Finance at REINZ, confirming the benefits of outsourcing.

Needless to say, the external service provider also considers the special features at REINZ, such as the validation of Conto-pro-Diverse (CpD) suppliers from around 40 countries. REINZ no longer has to worry about this effort: the employees in accounting or purchasing are not burdened with administrative »groundwork« anymore or have to organize staffing for sickness or holiday situations. This is now done by the service provider.

E-Invoicing in SAP: Top Service and Trust
Another important factor is the cooperation between the company and the BPO service provider as BPO is not just implemented and ready but implies constant optimization and continuous exchange. Transparent and good coordination as well as benevolent cooperation are essential success factors for BPO projects. This also applies to Mercedes-AMG, the performance and sports car brand of Mercedes-Benz. The company based in Affalterbach has entirely outsourced the document and process digitization of incoming invoices.

In regular reviews, the AMG application support and the service provider arrange terms. Where necessary, the entire accounting process – from digitization at the service provider to processing the documents in SAP – is then readjusted.

Conclusions: it is too short-sighted to only reduce Labor Costs
It goes without saying that companies should analyze the added value of a BPO project for them in advance. Those who simply want to reduce labor costs at short notice and outsource processes to supposedly cheaper countries take a short-term view.

Process innovation plays a decisive role in BPO: processes should not be outsourced without process optimization. It is therefore essential to reorganize processes internally as well. In this case, it makes sense to call directly on the help of the external service provider because most of them have many years of experience and process competence after all.

The start of a BPO project must be optimally prepared. It should be clear which tasks are being outsourced and what the company's objectives are. BPO has an impact on the entire company and this is why existing processes need to be adapted to outsourcing during the preparation phase.
Take Advantage of BPO Now!
Many companies trust our comprehensive service for the professional digitization of a wide variety of paper documents and entire business processes naturally "Made in Germany".