/fileadmin/Blog/2021/Blog-DKMS-EN.jpg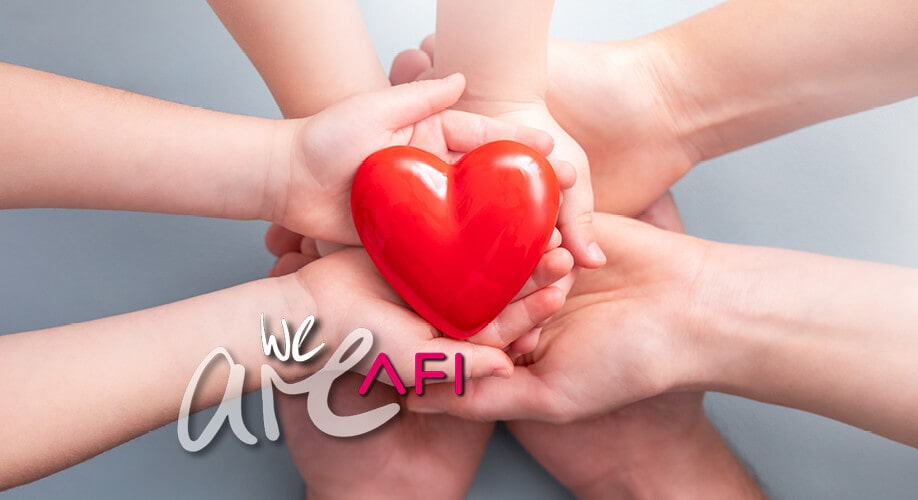 Corporate
&nbsp
Closing ranks despite distances and making a difference together
Closing ranks despite distances and making a difference together

Table of contents:

Part of a company's success is the impact it has on the world. Corporate social responsibility (CSR) is the sum of the positive effects that a company's actions have on society. A highly complex issue for some, rather trivial for others - at AFI Solutions, we believe that what we do should benefit society as a whole. That's why we are constantly looking for ways to make a difference.

The staff at AFI Solutions also feels connected through social engagement and shared values. Doing something good and standing up for others is not all that difficult. We bear responsibility - for customers and business partners, the workforce, and the environment. For us, corporate social responsibility is the attitude with which companies approach their environment.

In the course of the last few years, four social projects have captured our heart and are supported on a regular basis. These include projects in which our staff can actively participate - even beyond monetary donations. Our plan for the future is to expand our social commitment and contribution to a future worth living even more. We believe that one person can make a big difference, but it takes more for real transformation. With this blogpost, we would like to highlight one project in particular that continues to inspire us.

Together against blood cancer – let's get swabbing!
A great opportunity to show social commitment arose for our staff as part of a collaboration with DKMS - a project that deeply moved us. DKMS is an international non-profit organization dedicated to the fight against blood cancer and blood disorders. Every 27 seconds, someone somewhere in the world is diagnosed with blood cancer (Source: dkms.org). For many of those affected, a stem cell donation is the only chance for a cure.

At the beginning of 2020, AFI Solutions had already planned a typing campaign for the staff, both in our headquarters in Stuttgart and in the AFI offices in Hamburg, Cologne and Munich. However, the events surrounding the spread of the Corona virus upset our plans, as it was unfortunately no longer possible to hold a typing campaign on site. However, together with DKMS, we still wanted to continue this project. Andrea Autenrieth, Team Leader of Donor Recruitment at DKMS, explains:
"Even in the Corona pandemic, many blood cancer patients are in urgent need of a stem cell donation - because blood cancer never rests."
In cooperation with DKMS, an online registration campaign was launched for our staff. For a period of four weeks, everyone had the opportunity to register online with DKMS and complete the registration process easily and conveniently at home: our staff could order a swab kit online, swab both cheeks and return the swabs to DKMS by mail. The costs for the registered persons (a donation of about 35 € which is absolutely voluntary) were covered by AFI.

Andrea Autenrieth, DKMS, continues: "Online calls to register with DKMS already existed before the Corona pandemic. Over the past year, we have been able to expand our service even further in order to reach potential donors privately, in sports clubs, companies or schools. Anyone interested can get involved from home, register with DKMS, and motivate others. Together, we can help find the right stem cell donor for those affected all over the world."

In keeping with the motto "Let's do something good, let's save lives together!", numerous AFI employees participated and thereby contributed to the success of the project.
You too can be part of #Team10Million! Order your swab kit and become a potential stem cell donor!