Guidelines and Certificates of AFI Solutions GmbH
AFI stands for quality of processes, know-how which leaves its mark on the software development and software which functions faultlessly and reliably.
Certificates and guides regarding data protection, data security and processing of order information represent the guidelines AFI applies.
Certificates
The customers are in the center of AFI's quality standards. Customer confidence and satisfaction regarding the solutions for the support of their business processes are a crucial measure of success. In the course of this, security and quality standards resulting from legal requirements for the customers and their processes for example must not be ignored. The compliance with safety norms is of highest importance for AFI. AFI's international orientation involves the alignment with internationally recognized standards.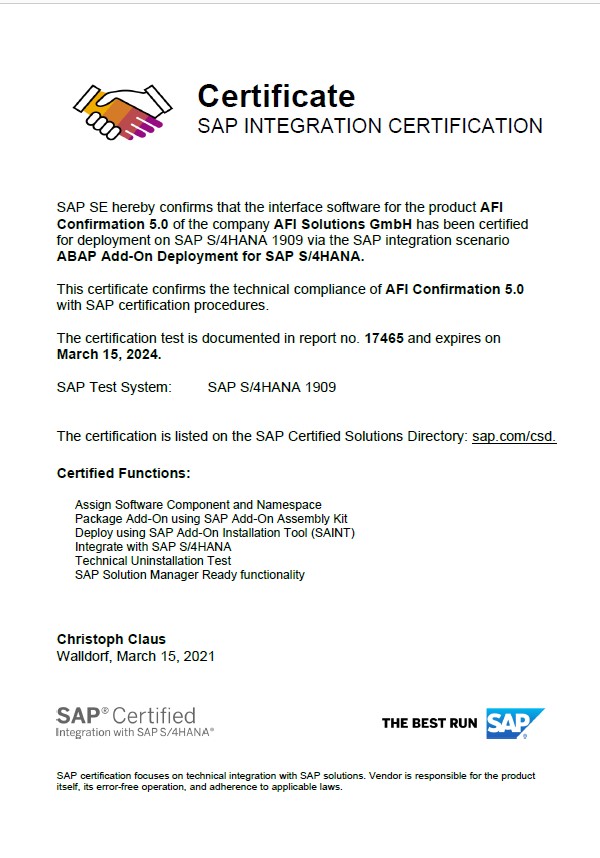 SAP integration certification AFI Confirmation 5.0 is certified for SAP S/4HANA (Walldorf, 03/2021)