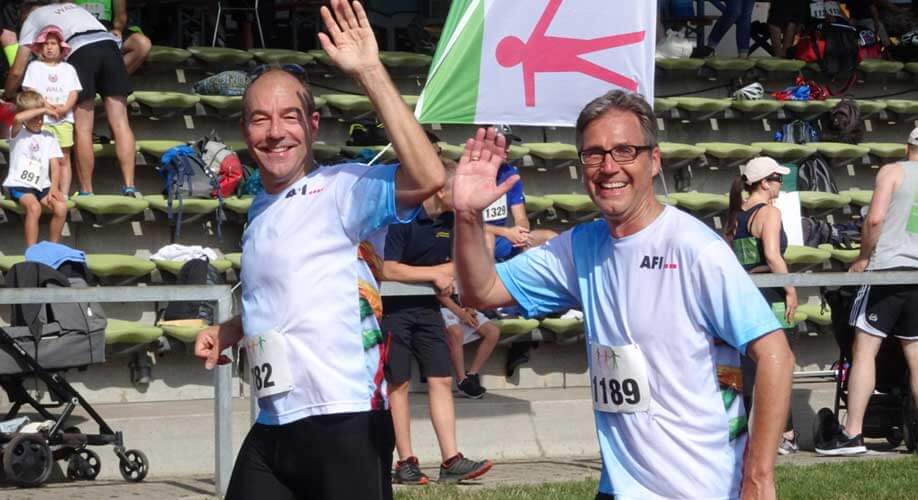 AFI Team runs 1.540 laps for a good cause!
No matter what weather. When it comes to the good cause, AFI and AEB employees show that they are not made of sugar and defy all weather conditions.
Hours of heavy rain could not stop the 66 runners from giving their best at the 6th Hand in Hand Charity Run on Saturday, July 21, 2018. The runner team completed a total of 1,540 laps, putting them in third place in the team ranking.
The whole thing will benefit the Hand in Hand initiative for the promotion of the children and youth hospice in Stuttgart. Originally, AFI wanted to donate one Euro per round. Due to the odd number, the donation amount was rounded up to 2,000 Euro.
Pleasing results overall:
1,367 runners
28,669 rounds
11,467.6 kilometers
47,034.27 Euro donation amount