/fileadmin/AFI/Engagement-Nachhaltigkeit/nachhaltig-regenwald.jpg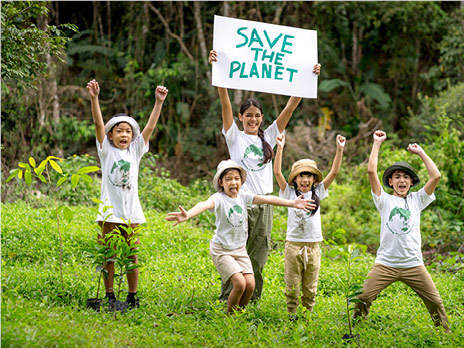 AFI Solutions
Together for the Environment Project
Together for the Environment Project
As a company, we are faced with the challenge of greenhouse gas emissions that are currently still unavoidable. There are a multitude of initiatives and projects dedicated to the carbon offset, providing companies around the world with the opportunity to compensate for their emissions. One of these initiatives is BaumInvest.
BaumInvest AG from Freiburg (im Breisgau) has been committed to tropical mixed forest reforestation in Costa Rica for over 15 years. BaumInvest's reforestation project is one of the first to be certified according to Gold Standard criteria. The Gold Standard confirms the carbon storage capacity of the steadily cultivated forests and thereby also the climate impact itself. In addition to offsetting CO2 (Climate Action), the local project also contributes to three other UN Global Goals and ensures the preservation of biodiversity (Life on land), humane labor conditions and economic growth (Good jobs and economic growth), as well as a more sustainable production and consumption (Responsible consumption and production).
At AFI Solutions, we are aware of our responsibility towards nature and the environment and actively face up to it. Therefore, we have set our sights on avoiding CO2 wherever possible. For example, by introducing and implementing various energy-saving measures. "Our top priority is the general avoidance of CO2. However, as a commercial enterprise, we also have to deal with unavoidable greenhouse gas emissions," explains Torsten Rexin, member of the management board and shareholder at AFI Solutions.
"We are glad that there are so many great initiatives that provide us with the opportunity to offset unavoidable emissions. BaumInvest is one of these wonderful projects. It allowed us to offset a total of 90 tons of CO₂e in 2022, actively participate in reforestation and contribute to other UN Global Goals," Mr Rexin continued.
For more information on the topic of sustainability at AFI Solutions, click here.
Click here for the sustainability certificate.