/fileadmin/Loesungen/SuccessStorys/Bilder/2021/Referenz-Eingangsrechnungen-Breuninger2.jpg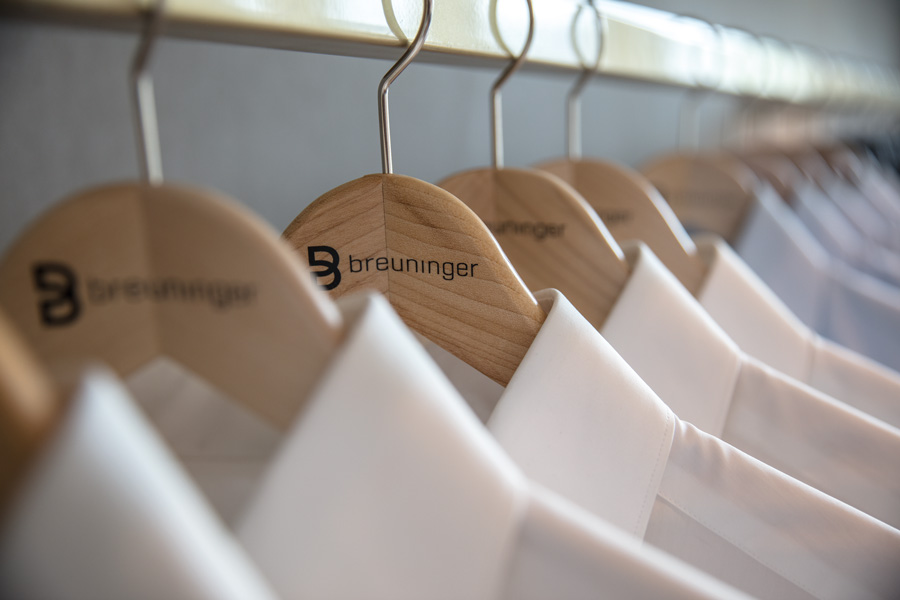 AFI Solutions
Breuninger goes Digital – How digital processing of incoming invoices is making its way in the world of fashion
Breuninger goes Digital
How digital processing of incoming invoices is making its way in the world of fashion
Street style, boho chic or casual: a style can be changed or reinterpreted several times a day and fashion house Breuninger provides the inspiration needed for this. This is where the beauty and lifestyle heart can find everything it desires. Similarly, the IT world provides a comprehensive portfolio to make working life better. Digital technologies in particular provide more clarity and control in complex processes. However, an IT transformation requires far more than just a makeover: strategy and patience are essential.

Full transparency on the processing status of incoming invoices
Breuninger was established in Stuttgart in 1881 and is one of Germany's exclusive department stores. The fashion and lifestyle company receives around 200 to 350 invoices every day. Previously, the predominantly paper-based receipts circulated throughout the company as Stephanie Merz, Project Manager Finance & Accounting at Breuninger, recounts: "Due to the decentralized receipt of invoices, we had no overview as to whether invoices were already in-house, where the invoices were for processing or where they were stuck."

With the digital solutions for incoming invoices provided by AFI Solutions, invoice processing in SAP was to be automated, cost-efficient and, above all, transparent in the future. In addition, the rapid introduction of the solution was important to Breuninger. Before the project was launched, the actual processes of all areas were documented with a high number of invoices and visualized in diagrams. As the project progressed, it became clear that a standard implementation was out of the question. Those responsible for the project decided to take the approach of an MVP (Minimum Valuable Product). The project started with a single-stage approval workflow, which was later expanded to two different workflows.

In order to obtain uniform interfaces for the approvers, it was decided to forego approval within SAP and to rely completely on approval in the AFI Invoice Approval application. This is much easier to handle for the user and provides the necessary account assignment options.
It completely works out
Use of the digital solution has already paid off, as Ms Merz concludes: "Digital processing of incoming invoices is a great benefit for us. With AFI Invoice, we now know exactly where which invoice is located and can track the processing status at any time. Transparency remains a decisive benefit for us. In addition, we appreciate the digital and location-independent invoice approval even more in times of a high proportion of persons working from home due to the Corona pandemic. This demonstrates that the digital path is the more sustainable one, as it enables companies to react more flexibly and better to the unexpected."

Further information about the project and the implementation can be found in the success story.