/fileadmin/AFI/AFI-Fotoshooting/AFI.Shootings.2019.05189_JFE-NWI-LSC_w.jpg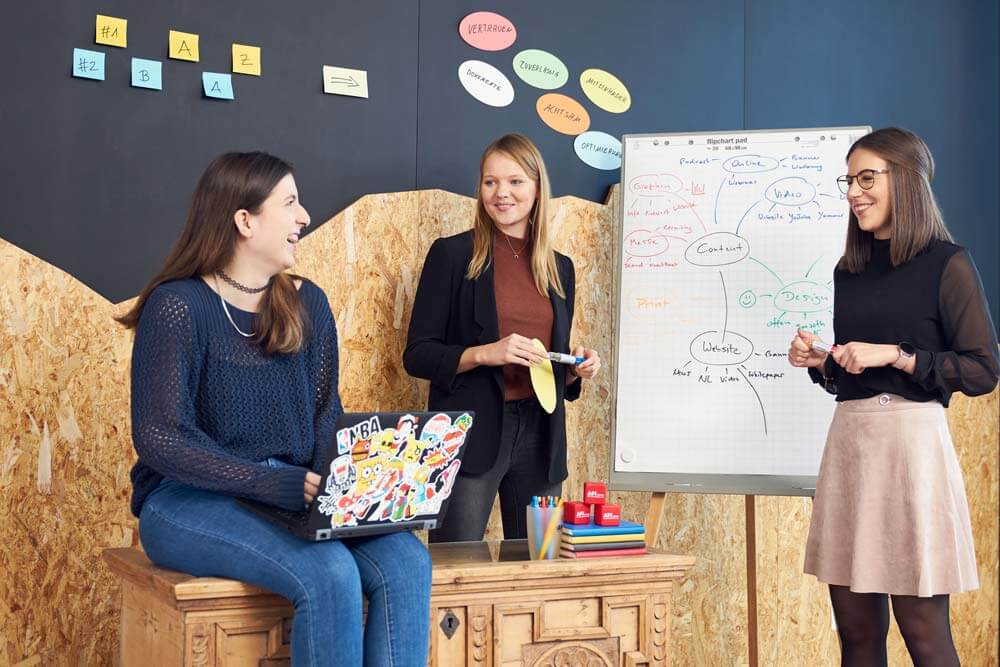 AFI Solutions
Recruiting Fair Cancelled ─ Digital Presentation of AFI Solutions to Students
Recruiting Fair Cancelled ─ Digital Presentation of AFI Solutions to Students
The company presentation days of the ADV (Academy for Data Processing) were cancelled this year – just like many other events. However, in order to provide the students with the necessary information for their professional education, we have set up two web sessions and a corresponding landing page because a one-year internship in a company is mandatory for each student during their training. AFI Solutions has been in partnership with the ADV for a very long time and has already been able to attract many ADV graduates.
Our current ADV intern as well as two AFI coworkers – both former ADV students – have each got together remotely via TeamViewer in order to convince future ADV interns of AFI. By doing this, we were able to reach 12 of the current 40 or so students. Our web session team reported on an AFI internship about 30 minutes each, fed each other lines and answered many questions despite the physical separation.
The concept has proven successful: numerous online applications have been received and we have already been able to conduct some very promising job interviews – also remotely of course.
When we asked what appealed to the applicants in particular, we received the following feedback:
the structure of the internship
the personal specialist advisor who is available to answer their questions
many years of experience with the ADV
the opportunity to get to know each other remotely via web sessions
and all applicants were impressed with the cooperation between the coworkers during the web sessions
The positive response to our web sessions have proven us to be on the right path. We are now looking forward to new coworkers and a successful cooperation.