/fileadmin/News/2021/News-Neue-GF-2022.jpg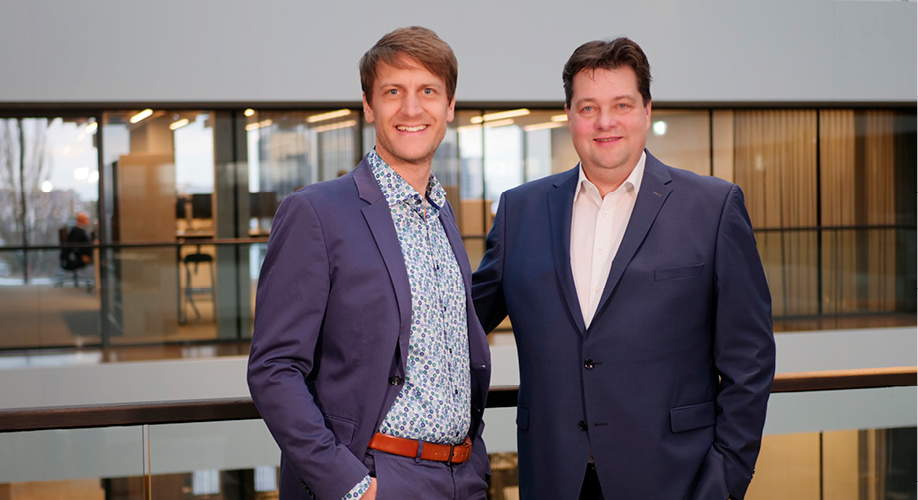 AFI Solutions
Thomas Förster Succeeds Torsten Rexin: New Team of Managing Directors at AFI Solutions
Thomas Förster Succeeds Torsten Rexin: New Team of Managing Directors at AFI Solutions
As of 1 January 2022, there will be a change in the leadership ranks at AFI Solutions. Torsten Rexin will hand over his duties as one of the two managing directors. "Now is the right time for me to make room for the next generation. I will remain loyal to the company and continue to play a key role in shaping it now and in the future. I am already very much looking forward to the new challenges," says Torsten Rexin.

His successor comes from within the company: in cooperation with the current Managing Director Sven Schal, Thomas Förster will take over the management of AFI Solutions GmbH. The 42-year-old father of four has been with the company since 2008 and embraces AFIʹs vision, strategy and values. In the past, he has already contributed significantly to the success of the company. Thomas Förster has almost 20 years of experience as a consultant, team lead and area manager. He has been part of the AFI Solutions management team since 1 January 2019.

Sven Schal states: "I am looking forward to working even more intensively with Thomas Förster in his new role and am sure that he will continue to provide significant impetus for AFI in the future."

Thomas Förster is also looking forward to the new challenge: "I cannot think of a more thrilling task than to keep AFI on a stable growth course and to lead it into the future with Sven Schal. I face this new challenge with due respect, a lot of passion and great joy."

AFI thanks Torsten Rexin for his tireless commitment and wishes Thomas Förster and Sven Schal as managing director team a lot of success on their future path.